Embedded systems for all sorts of transportation systems
Automatic door systems specialist Portalp Railway provides its automated door industry expertise for people-movers systems, including cable cars, funiculars, mini metros, Ferris wheels, and more.
Our RS technology can be seamlessly integrated to specific reduced cabin spaces. Our design team provides support tailored to your specific needs.
Our RS operator – GREAT program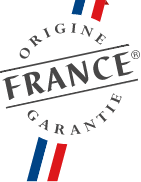 Brushless
motorization
RS control
assembly
Electromechanical
lock
Optional
cards

Easy integration according to desired door design and dedicated cabin space restrictions

Recommended for heavy sash applications thanks to its powerful motor

Total European standard compliance (including electromagnetic compatibility EC)
Portalp Railway ongoing or completed projects
CABLE CARS
Portalp Railway
MINI METROS
Portalp Railway
FUNICULARS
Portalp Railway
BIG WHEELS
& OTHERS
Portalp Railway
platform screen doors or
embbeded systems project ?