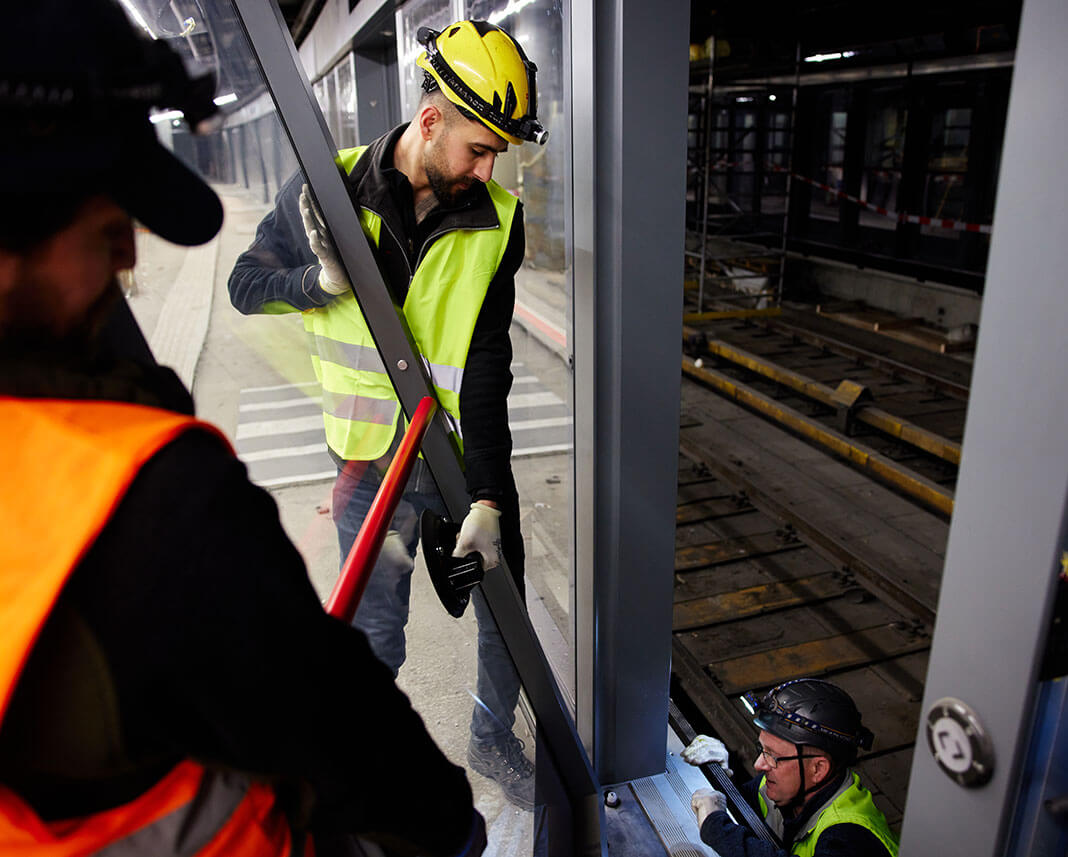 Portalp Railway installation
Above all, calling on Portalp Railway for your projects means installation reliability following product design and development, all in compliance with railway traffic constraints.
Our industry expertise and flexibility also allow us to install multi-brand solutions and to provide support throughout every phase of your infrastructure and railway installation development.
Modular installation
Factory-assembled modules delivered and installed by work train.
Kitted installation
On-site installation of the various platform screen door elements.

Securing the loading zone during lifting operations

Adapting the product and installation phase according to space constraints

Installation while maintaining service is available (night shift)
platform screen or embbeded system project?
Portalp Railway ongoing or completed projects
CABLE CARS
Portalp Railway
MINI METROS
Portalp Railway
FUNICULARS
Portalp Railway
BIG WHEELS
& OTHERS
Portalp Railway